The Classic Hair Brush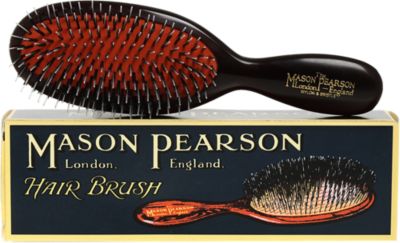 When it comes to my hair I am picky. I'm picky because I've spent my entire life trying to get it to look perfect. I've died it, fried it and conditioned it and at the end of the day the only thing standing between me and gorgeous tresses is one big pile of tangles.
When my hair gets tangled up I grab my Mason Pearson brush. It has smaller bristles and a nylon mixed brush with 5 rings of stiff bristle and nylon mixed tufts. It keeps your hair healthy and keeps you tangle free.