DeLaRenta Does Paper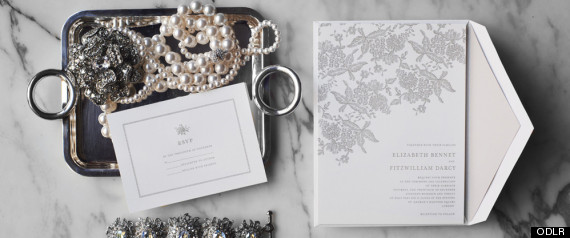 As if there wasn't anything more perfect than an Oscar DeLaRenta gown, Mr. DeLaRenta has done it again and created yet another piece of party planning perfection.
DeLaRenta has come out with the most sophisticated, glamorous and blissful invitations. They are the perfect accessory to your dress, literally!