Band aids...
Wow! Band aids have come a looong way since I was a little girl! Brooks and I were recently at our neighborhood drug store and we decided to buy a box.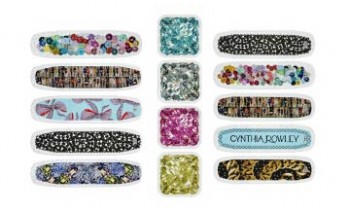 Boy was I surprised at the selections!! There were Mickey Mouse ones, Sponge Bob ones, Hello Kitty ones, Glow in the Dark ones and glitter ones. I was in ouchie accessory heaven!
Brooks picked the Spiderman band aids for himself and I picked up a box of Cynthia Rowley prints for me. Now if only I can get a low grade paper cut so that I can show them off ;-).
Molly Sims
Actress, model, active humanitarian, & Mom! Author of 'Everyday Chic'.